Wedding Photography

Wedding Packages & Pricing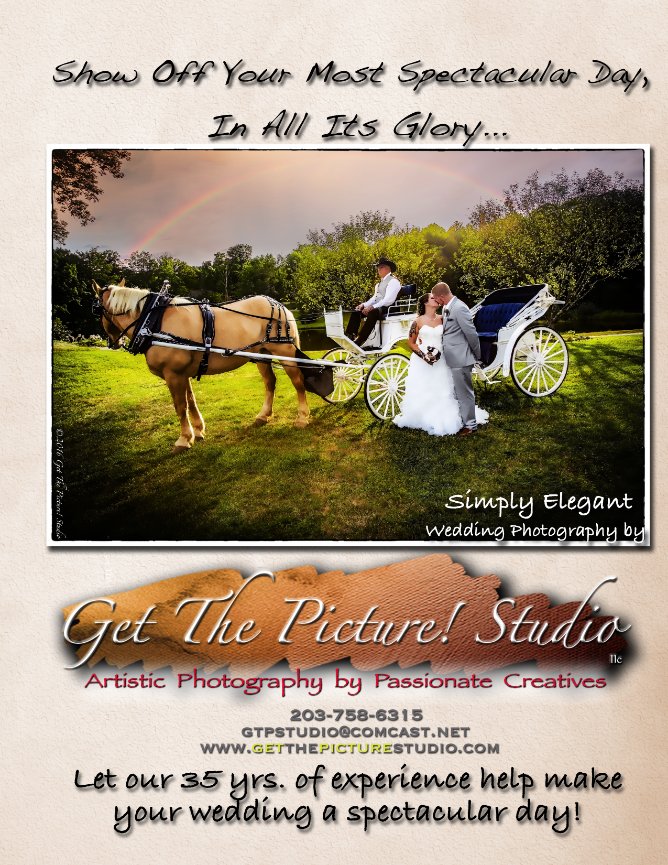 Got Wedding Memories???

After all the planning, all the spending and all the partying,
your wedding day is finally over. All you have left are the memories…

So let Josephine and Michael from Get The Picture! Studio provide
all your wedding memories and turn them into heirlooms for generations to come...
Now in our 35th year of passionately creating wedding memories!
You've heard the saying "you can't have your cake & eat it to",
well now you can!
Introducing our "Plain Vanilla Wedding Pkgs."&"Standard Wedding Pkgs."
The choice is yours, allowing you the freedom of a full blown complete package or a basic plan just to get things started.

The "Plain Vanilla Pkgs." narrow things down to what is most important to you - telling the story of how your wedding day unfolded through photos without the upfront costs of any extra frills or thrills.
The "Plain Vanilla Wedding Pkgs." include:
Photographer & assistant for wedding day (both shooters).

All wedding images posted to our online photo gallery for 3 months viewing with shopping cart feature & 50 reception photo cards for guests.

Creative digital slide show, (set to music) of all wedding images for mobile device viewing (smartphones, tablets & computers).

Image Preview Disc containing all engagement & wedding images with studio watermark for viewing purposes only.

Additional items such as wedding albums, wall portraits, parent albums, prints, save the date & thank you cards and image copyrights discs are available for purchase on an a la carte basis after the wedding, no time limit for ordering.
Starting price is about $1,000 for 4hr. coverage & comes in 6hr., 8hr. or 10hr. plans.
The "Standard Wedding Pkgs." come complete with everything listed above plus additional items:
Bride & Groom receive a custom designed wedding album.

(does not apply to 4hr pkg)

Image Copyrights Disc-all engagement & wedding images for your personal use

DVD Slide Show set to music on high definition Blu-ray disc, link will also be provided for program viewing on any smartphone, tablet or computer.

11x14 wall portrait (applies to 6 and 8 hour pkg.)

16x20 wall portrait

( Applies to 10hr. pkg)

50 custom designed wedding photo thank you cards.

(Applies to 10hr pkg)
These pkgs. are priced to give you a real sweet deal compared to the a la carte prices.
Starting price is $1,945 for the 4hr. pkg. and you can also choose from the 6hr, 8hr or 10hr packages

To reserve your wedding date a $500 retainer is required with the remaining balance split into 3 equal payments being due:
6 months before your wedding date

3 months before your wedding date

Final payment is due 2 weeks before your wedding date
Please contact the studio for current pricing info & updates on our specials!


Photo/Video Booth Services

Life's Big Moments Portraits

Social Events Photography

Corporate Events Photography